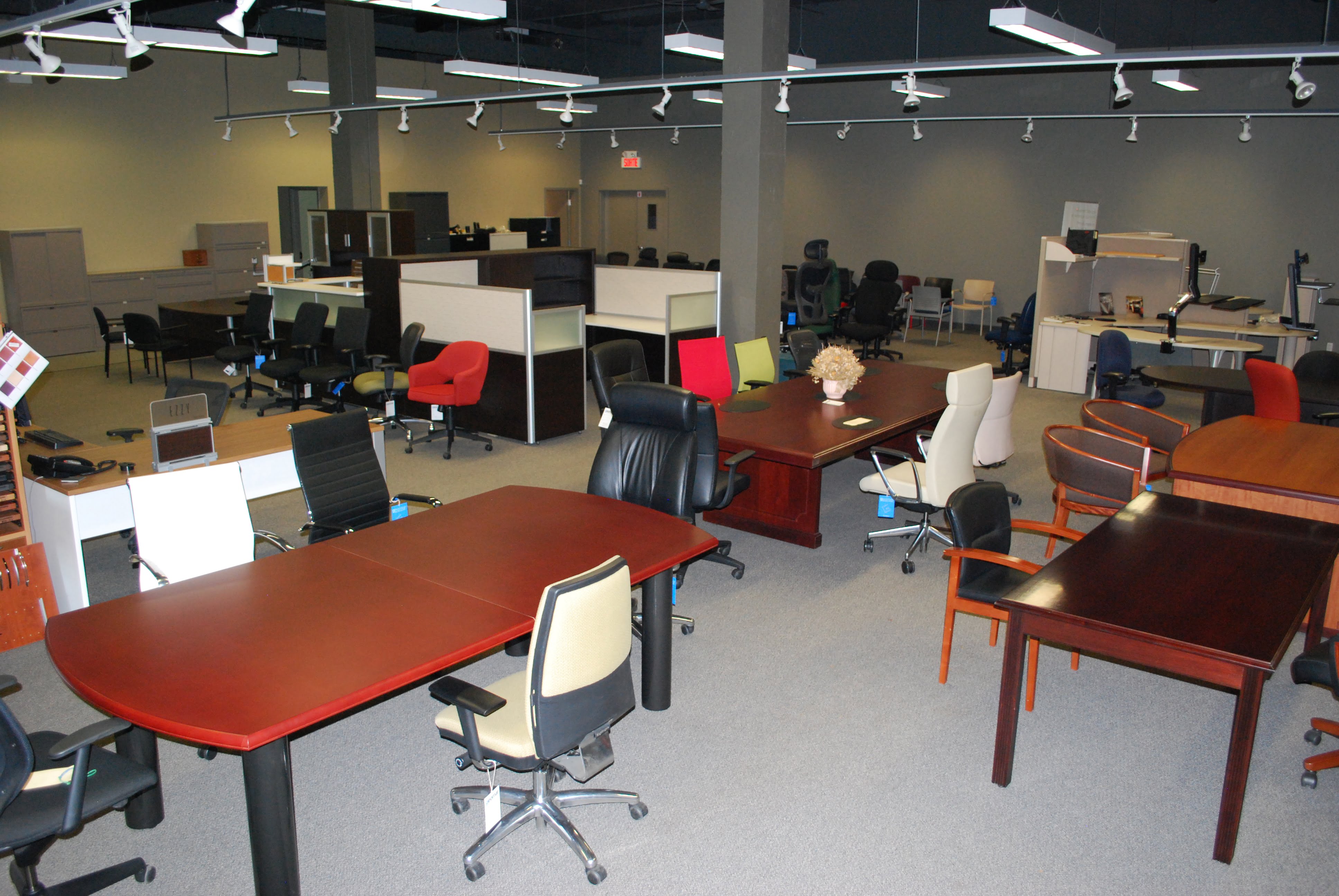 Our Company
Founded in 1981, Geomar Interiors Inc. is an independent, full-service, family-operated office furniture dealer dedicated to providing office furniture solutions to our clients in the Greater Montreal area and throughout Canada. We take pride in the quality approach to business while offering innovative and competitive solutions that will meet your budget, timeline, and expectations.
Located in Lachine, Québec, we offer our customers a comprehensive choice of products including new, refurbished, and pre-owned pieces. Our 5000 square foot showroom and vast liquidation center are open Monday to Friday from 8am to 5pm. Our furnishings include workstations for open spaces, wood and laminate furniture for closed offices, ergonomic chairs and other seating products, filing cabinets, storage systems, ergonomic accessories, tables and conference room furniture, healthcare and educational solutions, and much more.
Our Mission
Our mission is to provide our clients with a more enjoyable, efficient, and productive working environment by offering them an extensive scope of products and services tailored to meet their everyday needs. Our top priority is 100% customer satisfaction.
Services
Along with our full breadth of products, Geomar offers a complete array of services to support clients of any size or market. We are committed to making your experience a positive one!
Why Geomar
Geomar is more than a simple office furniture dealer. Our knowledgeable and experienced sales consultants will help you achieve your business goals with solutions that anticipate change, support technology, enhance corporate identity, and improve productivity. We provide professional and insightful advice that is second to none and will help you maximize the return on your investment. From the initial consultation to delivery and installation of your project, our value-added approach is what differentiates us from the competition. As we near the future, we are extremely optimistic about our ability to create real value for our clients. The market is forever changing, products are evolving, and we are committed to producing the best possible solutions for our customers.
The Geomar team is here to serve you!
Partners
We are proud of the strong working relationships established over the years with our manufacturer partners. They have been selected based on their commitment to providing quality products, superior customer service, reliable delivery lead times, and extensive warranties. With their innovative products, we are able to offer furniture solutions for any style and price point.